Located at Miami County Airport -- Old Kansas City Road between Osawatomie and Paola -- 327th Street Exit on Highway 169

32580 Airport Road, Paola, KS 66071 913.256.6802

Prices and hours are subject to change.

Copyright 2009 We B Smokin


Please Check Back For New Pictures and Videos!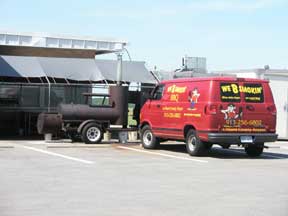 We B In The News! Click on the links below to see We B Smokin in the News. More links to come!!
President Obama Visits We B Smokin'!